BRAZILIAN KERATIN TREATMENT
(please scroll down)
Before Brazilian Keratin Treatment
After Brazilian Keratin Treatment
3. Shine
Shine is a unique blend of marigold and green tea oil creating a lightweight spray that gives outstanding shine, protection and anti-frizz.
Directions: Apply to clean, dry or towel dried hair. Hold bottle a reasonable distance from hair, spray desired amount.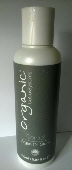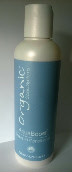 4. Protect Leave-In Conditioner
Uses organic grapefruit, orange peel extract and natural sunflower seed extract to protect and repair your natural or coloured hair from UV irradiation, reducing colour fade and environmental damage.
Directions: Spray generously to dry, towel dried or wet hair and leave-in. Ideal for use prior to swimming to help protect the hair from damage caused by the seawater, chlorine and sunlight.
1. Argan Oil Gloss - organic hair serum, a unique combination of argan, green tea and marigold oils to give the ultimate in hair protection. Instantly creating natural shine and long lasting condition.
Directions: Apply a small amount to fingertips and massage through wet or dry hair.
Essential organic hair care after Brazilian blow-dry:
2. Aqua Boost Leave-In Conditioner
Has natural wheat protein and safflower phospholipids to help maintain your hairs natural moisture balance, preventing cuticle damage giving amazing shine and suppleness to your hair. Improves colour retention.
Direction: Apply as required to clean, towel dried hair. DO NOT RISE OUT. Comb through and style as desired.